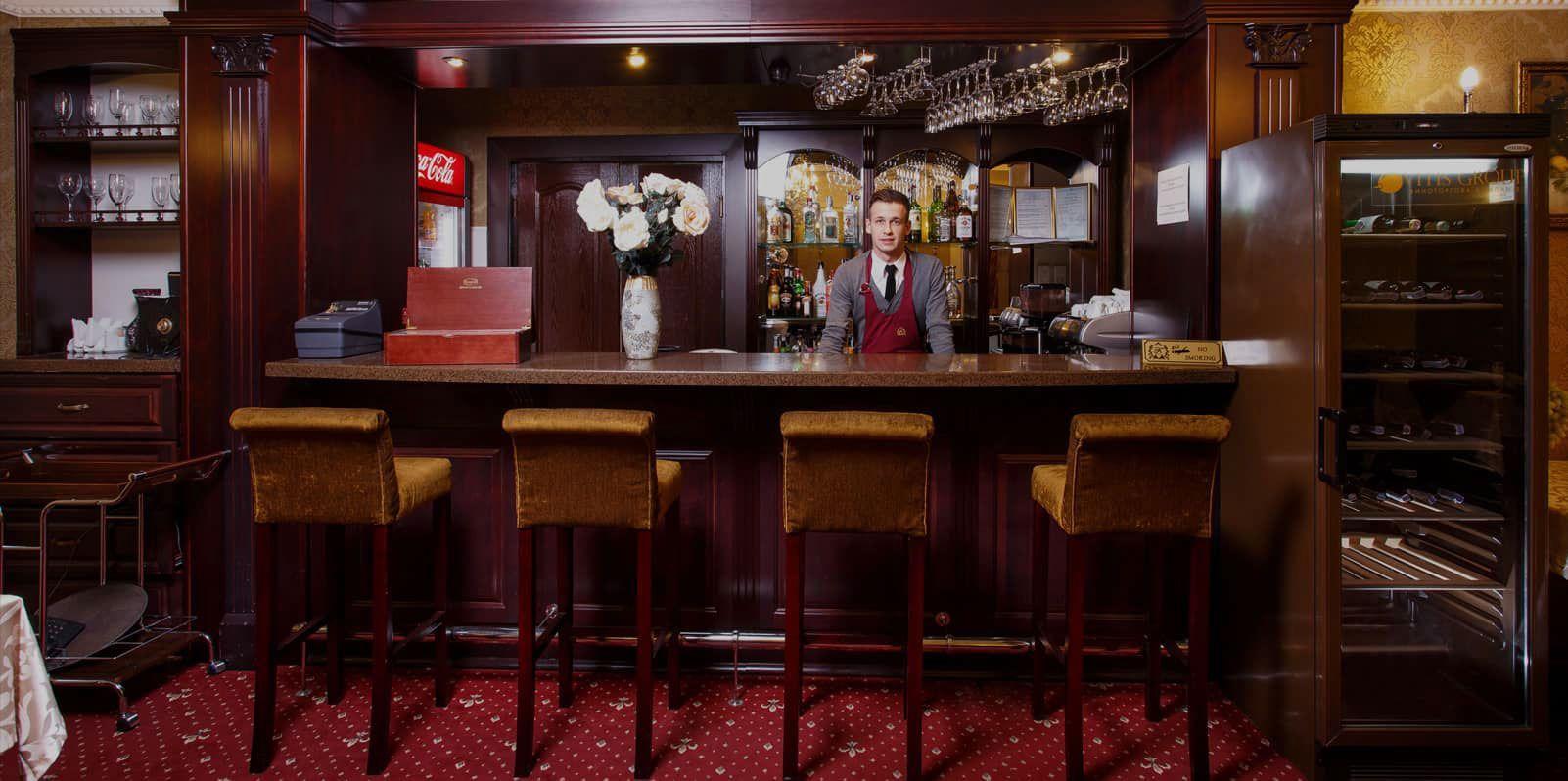 Restaurant
The restaurant is located on the second floor of the hotel and have a banquet hall, a VIP room and a gallery.
The interior of the banquet hall is designed in a strictly classical style. It can accommodate up to 60 people. The banquet hall is open around the clock.
In the Cozy VIP-room can accommodate up to eight people.
A wide gallery with a view of the hall is ideal for buffet dinner.
The California hotel's restaurant offers wide selection of European dishes. In the menu there are many dishes with meat, fish, vegetables, some desserts, wine and cocktail lists.
Also there are available Odessa food too. You can taste famous forshmak, fried steers and toasted potatoes with bacon and mushrooms. One of the crown dishes of the hotel's chef is cheese cakes. In the summer they are served with seasonal berries, and in winter with sour cream and honey. The hotel's California restaurant serves delicious traditional breakfasts. Smorgasbord available from 8:00 to 12:00. Restaurant provide discounts to a regular customers. The summer playground is open from May to October.
The interior of the restaurant